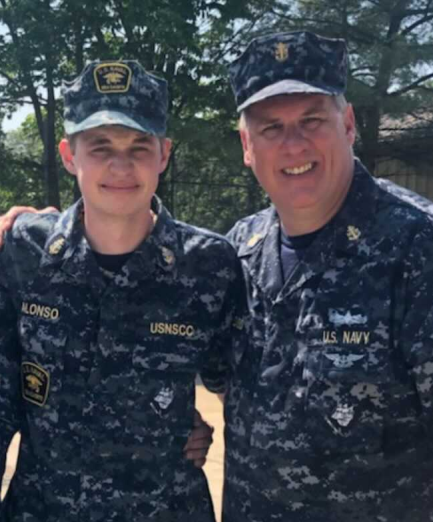 Joey M. Alonso, ISC(SW/AW), USN (RET)
Commanding Officer
Email: co@annapolisusnscc.org
Chief Joey Alonso retired in 2008, serving 22 years as an Intelligence Specialist. After retirement, he worked for several "Three Letter" agencies until starting his own consulting firm in 2016.
Chief Alonso's Sea Cadet career started in 2013 as XO of Training Ship "John S McCain," in Washington DC. His son Matthew started as a League Cadet at the same time and graduated from Sea Cadets in 2019 as a Chief Petty Officer.
Chief Alonso holds a Master of Business Administration, Master of Education, Bachelor of Science in Workforce Education and Training Development, and he's most proud of his Associates in Automotive Technology he recently earned with Northern Virginia Community College. He's a certified Project Management Professional (PMP) and is a licensed Middle and High School teacher in Virginia. He is also a middle school girls volleyball coach, proudly leading his team to the Loudoun County Championship in 2020.
Chief Alonso lives in Ashburn, Virginia with his wife Kathie and teenage daughter Molly… They share their home with three rescue dogs, Hardy, Eddie, and Maggie.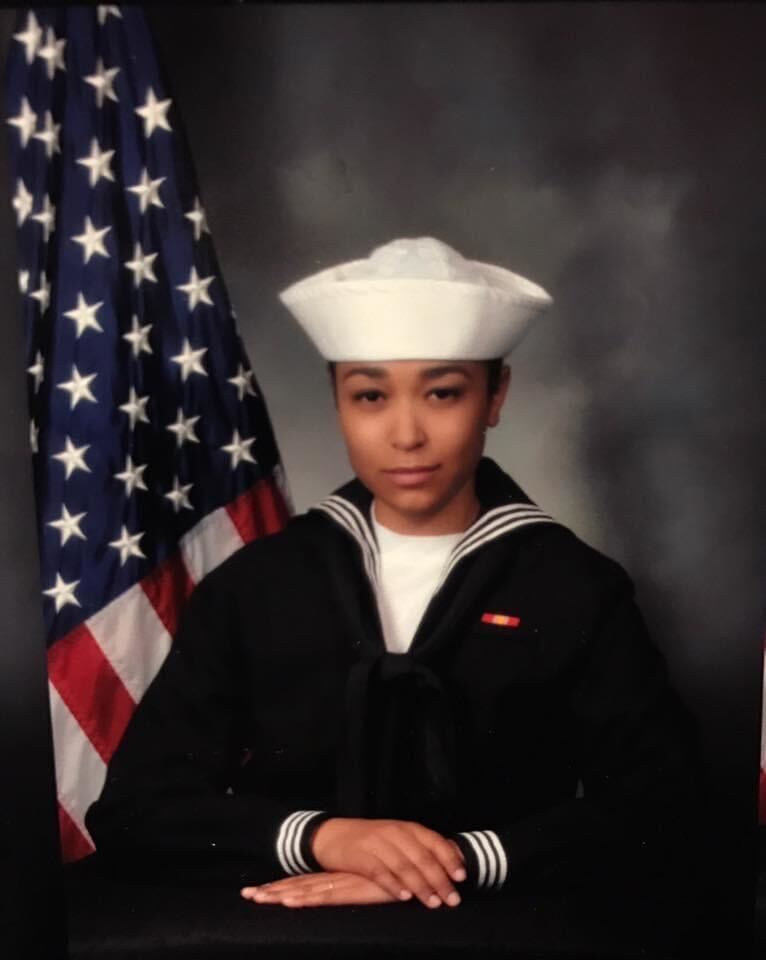 CTI2 ANDREA FOOKS, USN
OPERATIONS OFFICER
A native of Oceanside, Ca., Cryptologic Technician (Interpretive) 2nd Class Andrea Fooks enlisted into the U.S. Navy in 2016. After completing the Spanish course at the Defense Language Institute, she served as a language analyst for the Navy Information Operations Command Texas. During this tour, she also served as a department safety coordinator, a Junior Sailors Association Representative, and volunteered for various organizations to include the Boys and Girls Club, the Humane Society, and the National Museum of the Pacific War. 
Her tenacious efforts of ensuring mission success, and supporting the neighboring community, combined with her unwavering dedication and proactive leadership style, resulted in her meritorious advancement to petty officer second class and her selection as the command's 2019 Junior Sailor of the Year.
She is currently stationed at Fort Meade, Md., working for Cryptologic Warfare Activity (CWA) 65, and continuing her career as a language analyst while pursuing a bachelor's of science in cybersecurity. 
Her awards include two Navy and Marine Corps Achievement Medals. 
Although new to the Sea Cadet organization, Petty Officer Fooks is committed to the growth and success of the USNSCC Annapolis Division. It is her sincerest aspiration to provide guidance and support for every cadet; fostering a positive environment for professional development, personal success, and promoting the highest traditions of the United States Navy.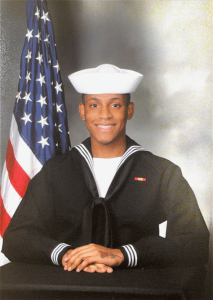 PO3 JOHNNY SOTO II, USN
OPERATIONS OFFICER
Cryptologic Technician (Collection) 3rd Class Johnny Soto II enlisted into the U.S. Navy in 2021. After completing Signals 460 and Signals 451 at Information Warfare Training Command Pensacola, he was sent to Fort Meade, Maryland, where he is currently working as a Signal Analysis Instructor under Cryptologic Warfare Activity (CWA) 67.
While he is still new to the Navy, he is not new to helping out his community. Before joining the military, he was a project manager over various community service projects within his high school located in Prince George, Virginia. His services led to many great accomplishments such as the obtainment of $4000 dollars for the ASK Foundation based out of Richmond, Virginia; Furthermore, the goal of this organization is to provide psychological support to pediatric cancer patients and their families.
Petty Officer Soto is committed to the development of the youth. His desire to continuously improve his ways of reaching, understanding, and helping children can be seen in his past occupation as a substitute teacher. As well as, his soon-to-come degree in Sociology.
OS3 NATHANIEL ROSEKRANS, USN
COLOR GUARD OFFICER
Operations Specialist 3rd Class Nathaniel Rosekrans is a guardsman in the U.S. Navy Ceremonial Guard and a former Chief Petty Officer in the U.S. Naval Sea Cadet Corps. A native of Pinconning, Michigan, he graduated from Pinconning High School in 2021. 
Immediately following graduation, he enlisted in the U.S. Navy at the age of 17 and reported to Recruit Training Command in June 2021. After successfully completing Recruit Training, he immediately reported to the U.S. Navy Ceremonial Guard to begin his basic guardsman training. After his graduation from training in November, he reported to the Marching Platoon prior to reporting to the Color Guard Platoon in January 2022. 
Quickly distinguishing himself from his peers, he went on to receive his qualification as a standard honors guardsman within only two months, an impressive feat for those pursuing that qualification.
In his short time since taking on that position, Petty Officer Rosekrans has flawlessly participated in more than 70 full honors funerals in Arlington National Cemetery. Additionally, he has completed more than 10 high-profile joint armed services to include White House States and Territories, Joint Service Color Guards, and Pentagon Arrivals. 
In addition to his service with the ceremonial guard, he also volunteers his time teaching and developing cadets in the U.S. Naval Sea Cadets. Taking what he's learned from his time in the U.S. Navy and the ceremonial guard, he's been able to pass that information on to some of our country's future warfighters.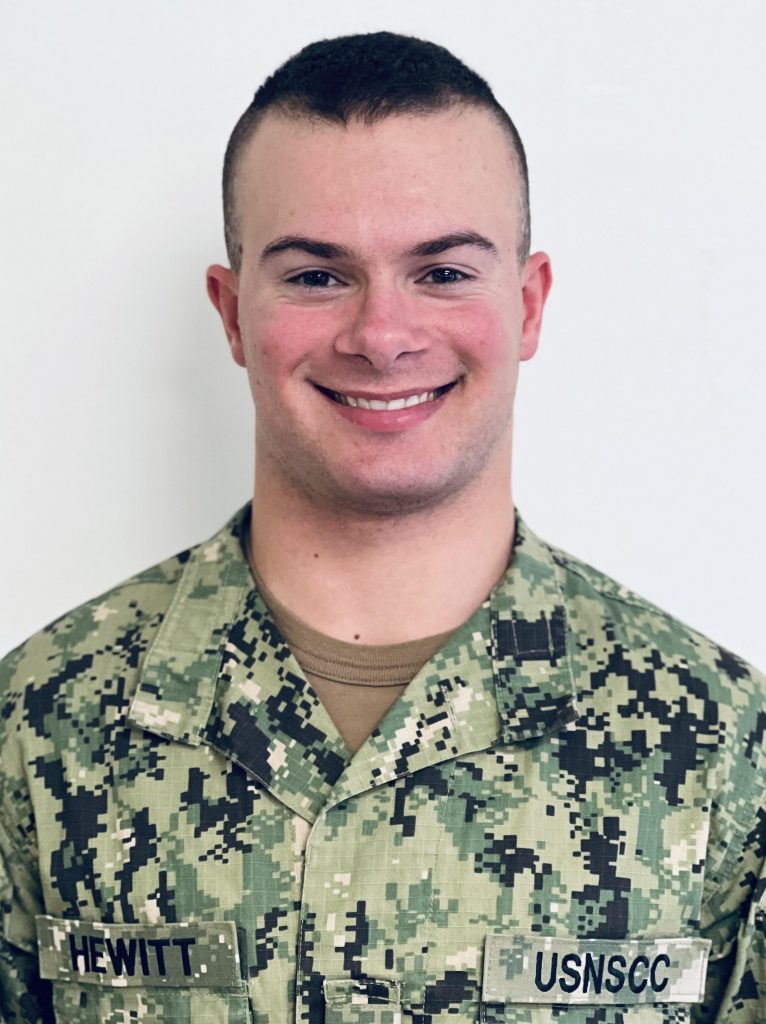 MIDN GRIFFIN HEWITT, USNSCC
SAFETY OFFICER
Griffin Hewitt is a Midshipman for the Annapolis Division. During his four years as a Sea cadet, he reached the rank of Chief Petty Officer and served as the Supply Department Petty Officer and later the Leading Petty Officer.
As a cadet, he attended training onboard the SS John W. Brown and at USCG Station Sand Key. The following year, he was invited back as staff of the training on the John W. Brown.
His awards include the Sons of the Revolution Bronze Good Citizenship medal and two Honor Cadet ribbons.
MIDN Hewitt is currently enrolled at Anne Arundel Community College while waiting to hear from the Coast Guard Academy in regards to his application.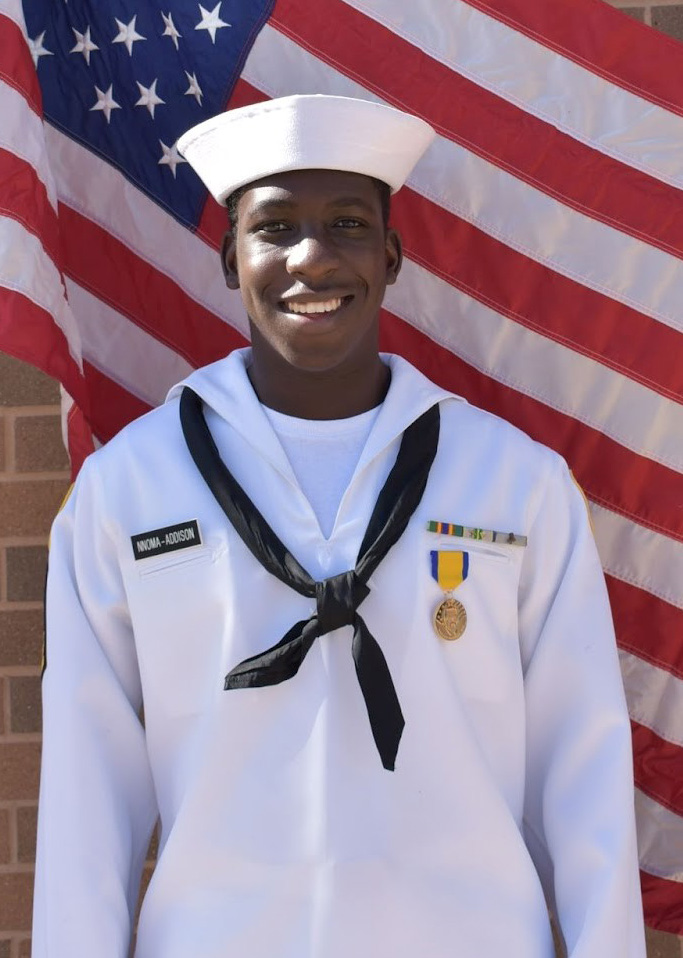 MIDN DANKWA NNOMA-ADDISON, USNSCC
ADMIN OFFICER
Dankwa Nnoma-Addison is a midshipman in the Annapolis Division Sea Cadets. He started out as a League Cadet in 2016, then transitioned to the Sea Cadets in early 2017. He reached the rank of Chief Petty Officer and graduated from the program in 2021.
He attended several advanced trainings, such as the Liberty Ship Seaman Training onboard the SS John W. Brown, the National Flight Academy in Pensacola, Florida, and the U.S. Coast Guard Training in Yorktown, Virginia.
He received the Bronze Good Citizenship Medal from the Sons of the American Revolution and the Theodore Roosevelt Youth Medal.