Joey M. Alonso, ISC(SW/AW), USN (RET) Commanding Officer
Email: co@annapolisusnscc.org
Chief Joey Alonso retired in 2008, serving 22 years as an Intelligence Specialist. After retirement, he worked for several "Three Letter" agencies until starting his own consulting firm in 2016.
Chief Alonso's Sea Cadet career started in 2013 as XO of Training Ship "John S McCain", in Washington DC. His son Matthew started as a League Cadet at the same time and graduated from Sea Cadets in 2019 as a Chief Petty Officer.
Chief Alonso holds a Master of Business Administration, Master of Education, Bachelor of Science in Workforce Education and Training Development, and he's most proud of his Associates in Automotive Technology he recently earned with Northern Virginia Community College. He's a certified Project Management Professional (PMP) and is a licensed Middle and High School teacher in Virginia.  He is also a middle school girls volleyball coach, proudly leading his team to the Loudoun County Championship in 2020.
Chief Alonso lives in Ashburn, Virginia with his wife Kathie and teenage daughter Molly….. They share their home with three rescue dogs, Hardy, Eddie, and Maggie.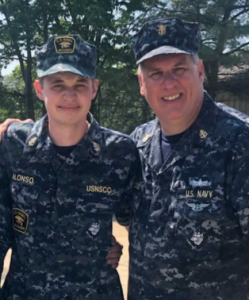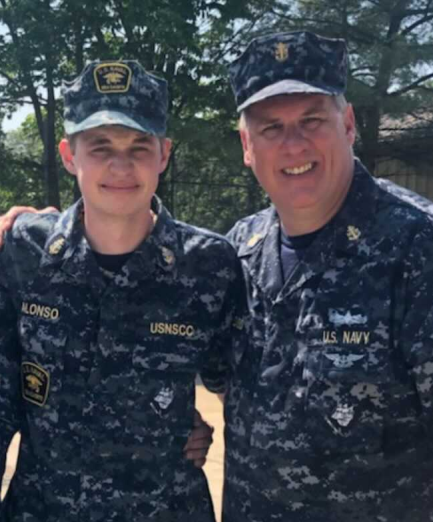 MC1 Jordyn Diomede
Training officer
MIDN Megan Grover, Administrative Officer  
---
ENS Justin Scott, USN,  Supply Officer    
---
CTI2 Andrea Fooks
operations officer