GETTING STARTED IN 5 EASY STEPS
Complete the Cadet Application form/nscadm 001 (Pgs. 1-11) click here for the complete Cadet Application.
You will find the following forms in the application packet :
Member Information and Declarations (Pgs. 1 & 2). Note: Birthdate should be day/month spelled out/year. As in 02 Feb 2018. Let us know if someone referred you. He/she will have earned a recruiting ribbon! The email addresses for cadet, primary and secondary will receive all unit communications.

Consent and Release of Liability By Parent/Guardian (Pg. 2). Sign and date in BLACK pen.

Report of Medical History (Pgs. 3 & 4). This is filled out by parent and gives us a heads up for any medical issues, food allergies etc. The more you let us know, the more we will be able to prepare. Sign and initial in BLACK INK. Computer generated signatures and initials will not be accepted.

Report of Medical Examination (Pgs. 5 & 6). This will need to be filled out and submitted annually by your doctor. Note: You should have had a medical exam for school so just take this form to your doctor and have it filled out and signed

Report of Medical History Supplemental (Pgs. 7 & 8). Do you take medication? Let us know! If it is prescribed, the doctor must sign, if it is over the counter then the parent or guardian must sign. If you do not need, mark with "N/A."

Request for Accommodation (Pgs. 9 & 10). Do you require an accommodation to participate at our drill activities, PT or training? If you do not need, mark with "n/a."

Parental Support Agreement (Pg. 11 only). Please let us know how you may help Annapolis Division. We like to match you with tasks/jobs/project that you enjoy doing and have the skill set to complete successfully.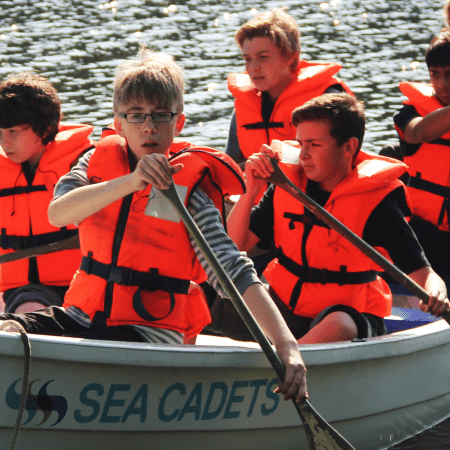 Don't forget to also submit:
A copy of your current medical insurance card, front and back.

A copy of your immunization record.

A copy of your COVID-19 vaccination card, if you have it.
Submit your enrollment fee ($250) plus uniform deposit fee ($150) for a total of $400 via our PayPal link.  We do accept checks, payable to 'Annapolis USNSCC" ($150 of this will be refunded upon return of uniforms when you separate from the unit. We request you dry clean your uniforms when returning them and if you choose not to, we will use $50 of your uniform deposit to do so).
When and ONLY when steps 1 through 3 are completed correctly, we will process your application and you will receive your official U.S. Naval Sea Cadet ID card.  
Do not lose your ID. You are required to have NSCC ID with you when in uniform.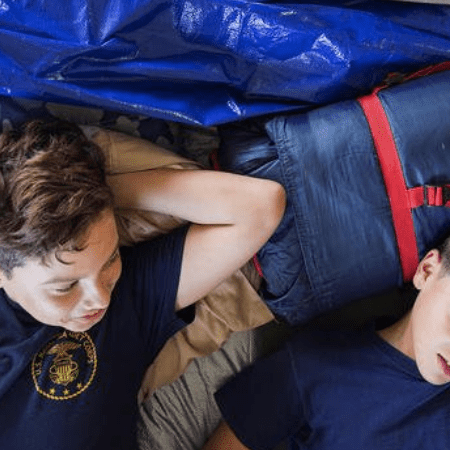 Once your registration is complete, our Supply Petty Officers will ensure you are fitted and issued uniforms at the next drill.  Remember, these are REAL U.S. Navy uniforms and should be treated with respect, which means acting professional and being a great ambassador for the Navy and Annapolis Division.
All uniform components provided by Annapolis Division will be returned upon resignation from unit.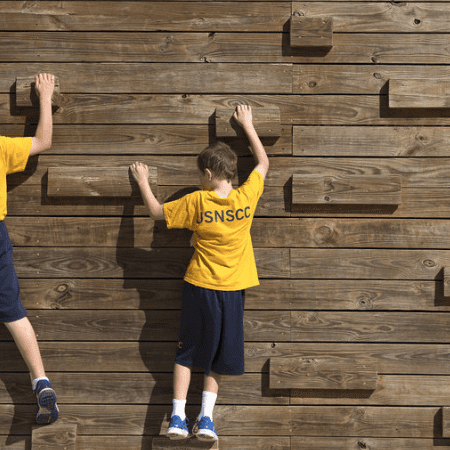 Eligibility Requirements:
To qualify as an adult leader in the U.S. Naval Sea Cadets, you must be:
21 years or older and not have reached age 75, but those 18-21 may qualify for midshipman status in the NSCC, and those over 75 may qualify for an age waiver;

A citizen of the United States;

Adult applicants must be in good health commensurate with their age group and be free from any ailment or condition that would prevent them from satisfactorily performing their primary duty of supervising youth. NOTE: Adults not physically qualified to perform all duties may still participate with a waiver from NHQ considering the parameters of their expected contribution to the NSCC program;

Of good moral character and able to pass an annual Federal and State background check.
THANK YOU for volunteering you time to help and guide our cadets.  
Remember:  The most important quality for Annapolis Division volunteers to have is the ability to always follow the motto "It's For ALL The Cadets!"
There are three types of volunteers:
Auxiliary: The Auxiliary consists of volunteers who only desire to make a limited commitment and whose responsibilities are occasional.  We rely on these member to help transport cadets to events and help us ensure we have enough adults present at drill, in accordance with USNSCC regulations.
Instructor & Officers:  Officers and instructors are adult volunteers who have made the commitment to become members of the U.S. Naval Sea Cadet Corps and to support Annapolis Division with a greater level of involvement. These volunteers are responsible for the day-to-day operation of the unit and drills. They attend the OPD 101-301 series of training programs, which are designed specifically for USNSCC officers and instructors and wear NSCC uniforms (which includes the alternate uniform:  khaki pants and USNSCC polo)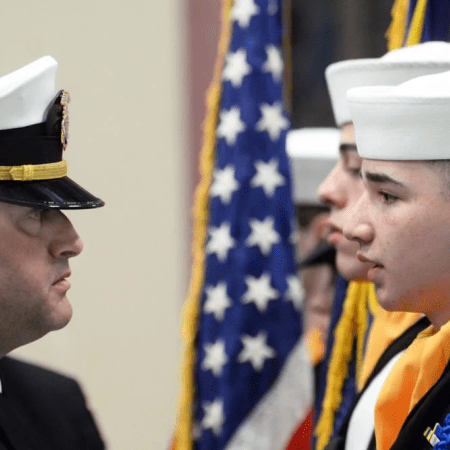 You will find the following forms in the application packet, click here:

Member Information (Pgs. 1 & 2). Note:  Birthdate should be day/month spelled out /year. As in 02 feb 2018.  Unit Name:  Annapolis Division.  Drill Location:  Annapolis, MD

 

Declarations (Pg. 3). A completed and signed declarations page, endorsed by the prospective adult volunteer and the commanding officer, attesting to the accuracy of the information provided and the applicant's understanding of the agreements, certifications, and authorizations required for participation in the NSCC program

 

Request for References (Pg. 4). Adults must provide three (3) character references.

 

Report of Medical History (Pgs. 5 & 6). Although a physical is not required, the medical history form must be completed.

 

Proof of Medical Insurance. Copy of your insurance card front and back.

 

Record of Immunizations. A copy of your COVID-19 vaccination card, if you have it.

 

Photo. A full-length, side view photo; presentable clothes against a plain backdrop. This will not be used for your ID photo.

 

DD-214. All applicants with prior military service shall submit a copy of their DD-214 (Record of Separation/Discharge) with their NSCADM 002.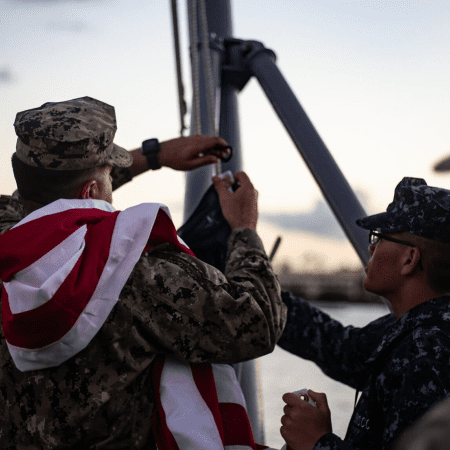 Email the completed packet to our Administrative Officer. Once the information is input and you pass the background check, you will receive your Naval Sea Cadet Corps ID card.