While this site is under construction, please feel free to contact us if you have questions. However, if you decide to come to one of our drills, you must bring in a completed medical history and hold harmless document.
If you do decide to visit you must also bring a few things, such as:
Collared shirt and Pants with athletic shoes

Navy Colored sweat pants and Hoodie/sweater (Weather appropriate)
Water Bottle/Camel Back
Notepad pencil/pen
Positive Attitude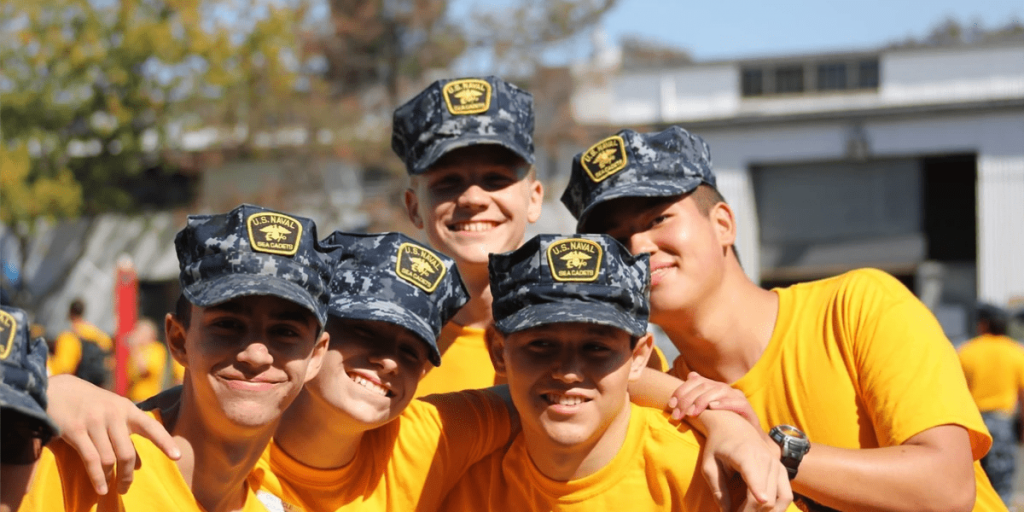 Thank you for your interest in the Naval Sea Cadet Program and the Annapolis Division. The following information will give you a brief overview of what you can do as a cadet. You've obviously also found our web site and this will be an important tool for you to gather further information about the unit.
The Naval Sea Cadet Corps is a non-profit, nautically oriented, youth training and education organization dedicated to developing the principles of patriotism, good citizenship, self-confidence and also to instill in young people a sense of duty, discipline and respect for self and others. Training is year round with a concentrated program during the summer months.
After completion of a two week recruit training camp, a variety of opportunities are available to cadets. These include Airmen training, FAA Ground school and shipboard training. Also available are Submarine seminars, medical training, Leadership, Seabee, Music and SEAL Training to name just a few.
How much time will be required of you for the program? The unit drills are one weekend per month. Both Saturday and Sunday and a minimum of 1 two week training period a year, normally conducted in the summer.
As you can see there are many opportunities for you and it is a program that you would be proud to be a part of, so feel free to contact me with any questions you may have at commandingofficer@annapolisusnscc.org.
Once again THANK YOU and I look forward to meeting you very soon.
Sincerely,
ISC (SW/AW) Joey Alonso, USN (Ret.)
Commanding Officer
Annapolis Division